Seven dogs that were among nearly 200 rescued from deplorable conditions at a property in New Jersey last week have been transferred to adoption centers in Massachusetts.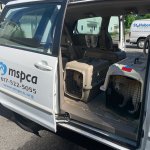 MSPCA-Angell said four of the dogs are being held at the organization's Methuen adoption center while three are at the adoption center in Barnstable. All of the dogs are Parson Terriers.
A total of 188 dogs were rescued from the property of a former award-winning breeder in Stockton, New Jersey on June 11 over concerns about their treatment. The animals were allegedly living in squalid conditions, and some of them were pregnant or sick.
One co-owner of the kennel, Martin Strozeski, is a former Westminster Dog Show award winner. According to him, financial troubles doomed the kennel which had trouble giving the dogs away. He said the situation was a "hobby turned bad."
MSPCA-Angell says the seven dogs at their Methuen and Cape Cod facilities will be put up for adoption, but all first need to undergo extensive health checks.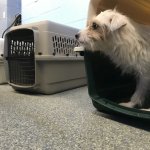 If you would like to support MSPCA-Angell's care for the rescued terriers, you can visit this site.