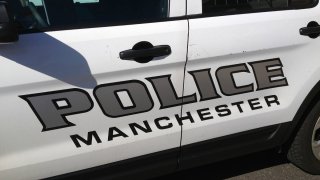 A man in Manchester, New Hampshire, was asleep when gunshots rang out, leaving bullet holes in the first floor of a building early Wednesday morning, according to the city's police force.
The Manchester Police Department responded to the 430 block of Manchester Street shortly before 2 a.m. Wednesday for a report of gunshots, according to a news release from the agency.
Officers who showed up to the area found multiple bullet holes in the first floor of the building there, along with several casings on the road in front of the building, the release said. A man inside told police that he was asleep in a front bedroom when the shots rang out, but he wasn't hurt.
The man told first responders he didn't see anything and had no idea who may have fired the gun.
Anyone with information is asked to call police at 603-668-8711. People can remain anonymous by calling 603-624-4040.