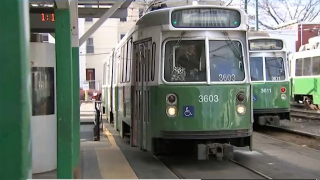 Shuttle busses were replacing regular service on the MBTA's Green Line Thursday due to damage to a train.
The MBTA said in a tweet that the shuttles were replacing service on the Green Line B Branch between Babcock Street and Boston College stations as authorities removed a train with a damaged pantograph.
The MBTA tweeted around 12:40 p.m. that regular service had resumed.