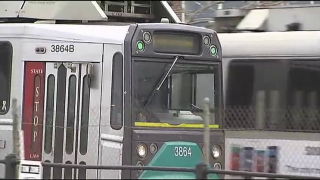 Commuters on the Green Line in Newton, Massachusetts experienced delays Tuesday morning as the MBTA worked to repair a "switch problem."
Service on the D branch was delayed by some 10 minutes in both directions between Waban and Riverside stations, the MBTA said.
Crews were on the scene at Riverside to fix the issue, the agency said.