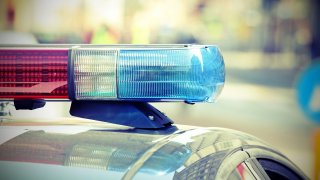 Police in Webster, Massachusetts, said they have located an elderly couple who went missing earlier this week, prompting them to issue a Silver Alert.
have issued a Silver Alert for two people last seen Tuesday evening in Shrewsbury.
Janusz Melewski, 77, and Stanislawa Melewski, 94, were believed to have left their Webster home around 11 a.m. Tuesday. Police had said they stopped to ask for directions in Shrewsbury around 6:15 p.m. that day, but never returned home.
Webster police posted an update on Facebook around midnight Wednesday saying the couple had been found.
"The Melewskis bave been located in Clinton, Connecticut. I am told that they were found roadside and are being transported to the hospital via ambulance to be evaluated as a precaution," the message said. "Thank you to everyone for sharing our post, and to all of the agencies that assisted us today in our efforts to locate them."
No further information was immediately available.