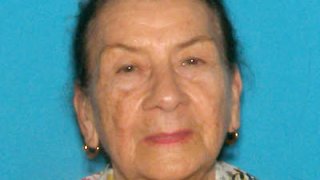 Police in Somerville, Massachusetts, have located Edna Iglesias.
A silver alert was issued earlier Monday for Iglesias, 84, who has a history of dementia and was reported missing Monday.
Prior to being located by police, Iglesias had last been leaving her residence at the Somerville VNA on Lowell Street at 2:37 p.m. Monday.
She was wearing a black sweatshirt, or tracksuit style jacket, with a single white stripe on the arms and blue jeans, according to police. She was using a black cane.
Iglesias was found by officers working with information from the elderly woman's social worker regarding locations she may have headed to. The woman appeared to be in good condition, but will be evaluated by medical professionals for any potential effects of cold weather exposure, police said.