What to Know
As of Friday morning, Jose was located 360 miles northeast of the southeastern Bahamas with maximum sustained winds of 70 mph
The latest forecast places the South Coast of New England into the "cone of probability" for the position of the storm overnight Tuesday
early indications are swell from Jose may build to 15 to 25 feet by Wednesday
The Friday 5 a.m. update on Jose from the National Hurricane Center aired within 60 seconds of its issuance on NBC Boston and necn – for good reason.
The Hurricane Center's latest 5-day forecast places the South Coast of New England into the "cone of probability" for the position of the storm overnight Tuesday night, which is forecast to be a Category 1 Hurricane at that time.
[[444703593, C]]
As of 11 a.m. Friday, Jose was located 360 miles northeast of the southeastern Bahamas with maximum sustained winds of 70 mph. It is moving toward the northwest and was upgraded to a hurricane around 4:30 p.m.

There are some important points to keep in mind with this information. The cone of probability is determined by average error in the forecast track, which is over 200 miles at five days out. This means the storm can track anywhere in the cone of probability, which in this case ranges from a track along the New Jersey coast to a pass a couple hundred miles out to sea. That's a huge difference! So there's still a lot of possibility with the track of this storm.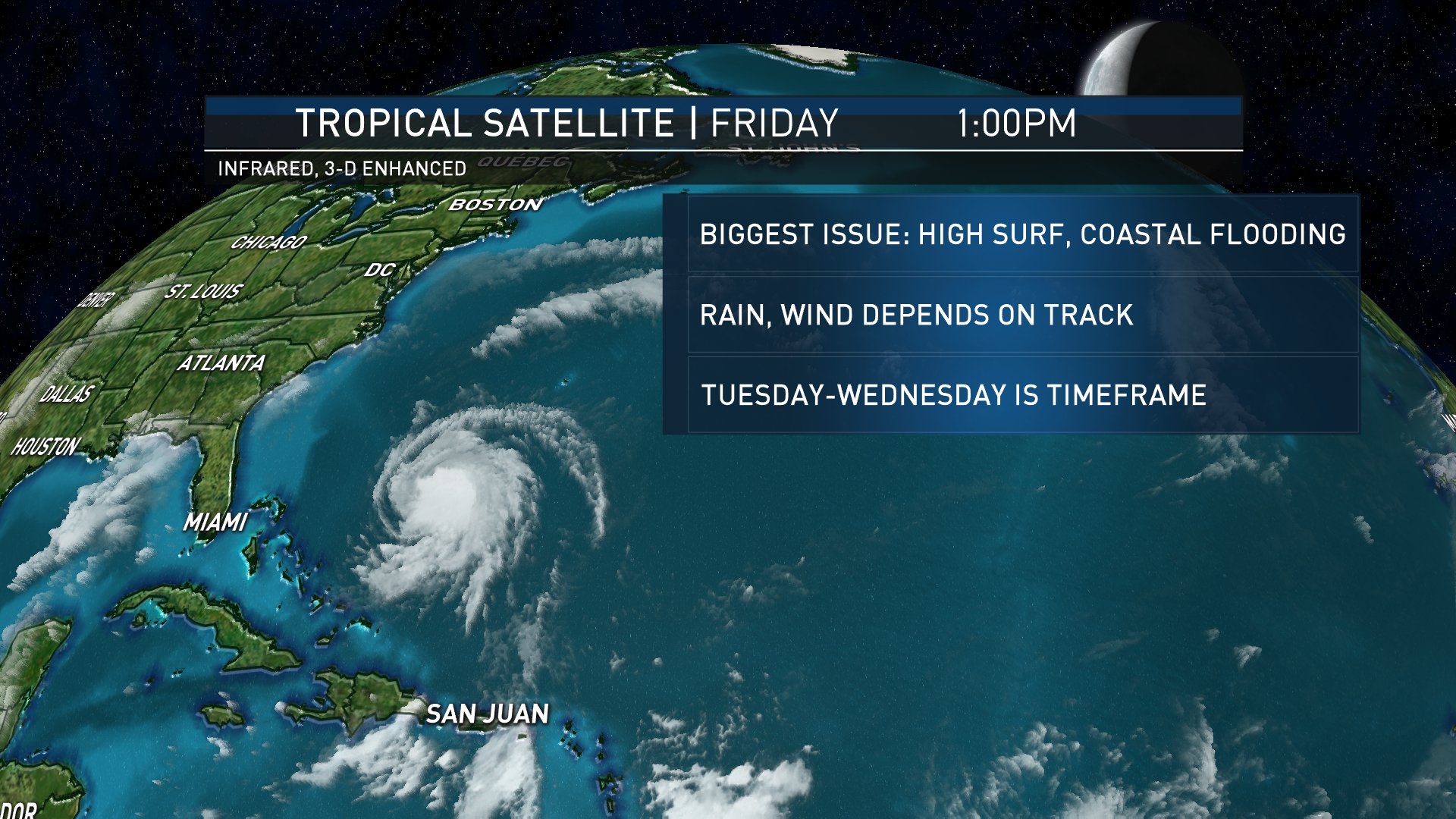 Additionally, the storm will be fairly large in scope by the time it gets this far north, though this can mean an expansion of rain and wind. Just how much of each will be determined by the final track, but waves are certain.
Anytime a large storm passes nearby, waves are destined to build on our New England waters, and early indications are swell from Jose may build to 15 to 25 feet by Wednesday.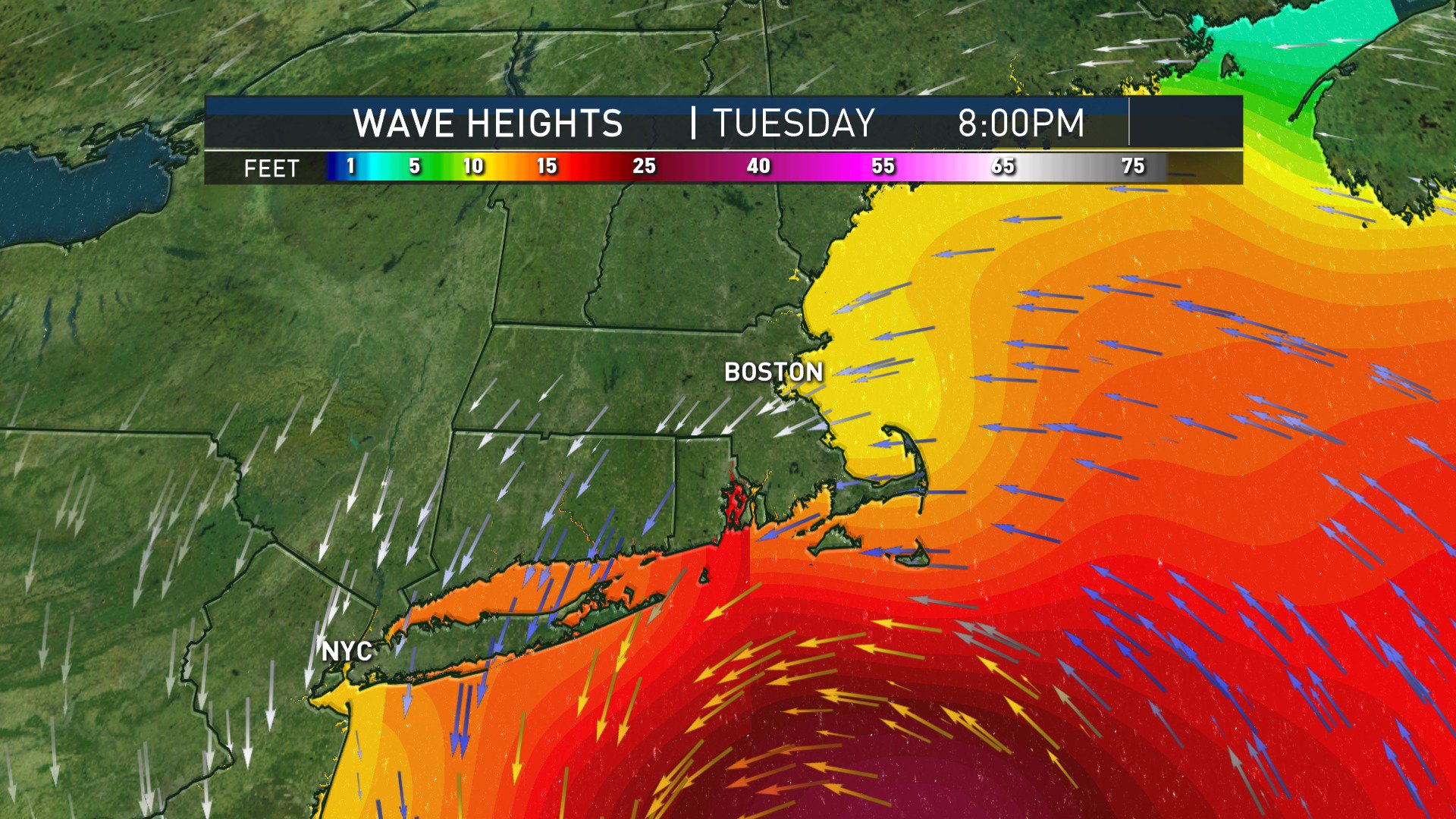 This, combined with the potential for an expanding wind field, means NBC Boston and necn are encouraging those in the marine community to review hurricane preparedness plans at this time.
The Massachusetts Emergency Management Agency is also monitoring Jose's progress and said it will initiate pre-landfall planning as confidence in its track and intensity grows.
For reference, our exclusive NBC Boston/necn forecast product aired in our broadcasts early this week with a 20 to 25 percent chance of some rain/wind from Jose next week, and has risen to 50 percent over the week.
We have several days and lots of potential for changes in the forecast and we'll keep you posted on-air and online.
Local
In-depth news coverage of the Greater Boston Area.
Additional online resources:
Massachusetts Emergency Management Agency
Federal Emergency Management Agency
National Weather Service/Taunton
National Weather Service Weather Prediction Center