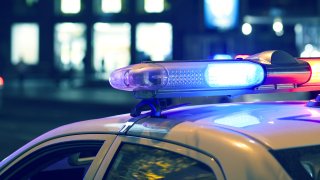 An 18-year-old Burlington man died in one of two fatal car crashes overnight on highways in Boston and Wenham, Massachusetts.
Massachusetts State Police responded to the two crash, one on the eastbound side of the Massachusetts Turnpike in Boston and the other on Route 128 northbound in Wenham.
Joseph Fournier, 18 of Burlington, was determined to be dead at the scene of a crash on the Mass Pike around 1:45 a.m.
Preliminary investigation by state police indicates that Fournier was driving a 2019 Honda Civic when he veered off the roadway to the left and struck the jersey barrier. The car then went across all lanes, striking the guardrail, and then veered back across all lanes into the jersey barrier again where it came to final rest.
Speed is believed to be a contributing factor. Troopers were assisted on scene by the Boston EMS and MassDOT.
Both crashes remain under investigation. Details and the number of people involved in the fatal crash in Wenham remain unclear. No further information was immediately available.