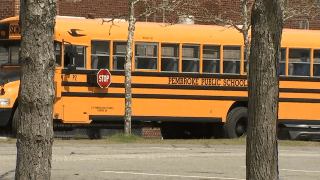 An elementary school student found a marijuana edible in a staff member's backpack at a classroom in Pembroke, Massachusetts, on Friday, school officials said.
The Hobomock Elementary School student didn't appear to be affected and isn't believed to have eaten the edible, but they were taken to a hospital to be checked, Pembroke Public Schools Superintendent Erin Obey wrote to the district community.
The staffer, a paraprofessional, was placed on paid leave and Pembroke police are investigating, Obey said. The district has also contacted the Massachusetts Department of Children and Families.
"We remain deeply committed to protecting all of our students and staff and maintaining safe, healthy learning environments," Obey wrote in the letter, noting that she couldn't identify the employee or the student.
It was the staff member who had the small amount of cannabis in their backpack who discovered the student had opened the backpack and taken it out, Obey said. The incident was immediately reported.
She noted that the school district has a drug-free workplace policy that prohibits the possession of controlled substances on school grounds. Violation of the policy may result in disciplinary action, including dismissal.