Authorities say an emergency room patient accused of stabbing a nurse at a Massachusetts hospital was unhappy about treatment he received for a wrist injury three weeks earlier.
Conor O'Regan, 24, of Southbridge, is charged with attacking the nurse at Harrington Hospital in Southbridge on Wednesday. The nurse, Elise Wilson, was airlifted to UMass Medical Center with lacerations to her face and arm.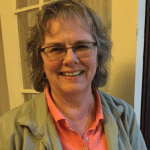 O'Regan appeared in court Thursday. Prosecutors say he has admitted to planning the attack.
He allegedly took a large silver knife from his parents' house, drove to the hospital, sharpened the knife in the parking lot and placed it in his pants before checking in to the emergency room.
"It does appear that the defendant does suffer from a mental illness," said Dr. Stephanie Hanson, a forensic psychologist who evaluated O'Regan after his arrest. "He was diagnosed with schizophrenia approximately four years ago after he had a first mental breakdown."
Once he was alone with Wilson in a triage room, he allegedly took out the knife and stabbed her multiple times. She started screaming, and he escaped.
Local
In-depth news coverage of the Greater Boston Area.
"When asked about any current thoughts of harming himself, he stated, 'I kind of wish I would die' and states that these thoughts have been frequent for at least the past two weeks," said Dr. Hanson.
According to court documents, O'Regan told police "something needed to be done" because he was not happy with the treatment he received weeks ago for a wrist injury.
He also allegedly told investigators that "They <expletive> people up at Harrington Hospital" and that "someone commanded him to be a warrior for the cause."
In a statement Thursday, Wilson's family members said, in part, "We have a long and difficult journey ahead…While the events that took place on June 14 were tragic, we are very thankful that we were granted the chance to be able to travel down the long road of recovery."
O'Regan has been sent for a mental health evaluation.
He'll have a dangerousness hearing on Monday.
Wilson has been with Harrington Hospital for 35 years.
Copyright AP - Associated Press