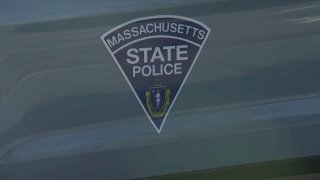 A man wanted on a variety of criminal charges was on the run for hours Tuesday after fleeing from police at a rest stop on the Massachusetts Turnpike, but was eventually arrested more than 60 miles away.
Luis Morales, 29, was arrested at an apartment on Pawtucket Boulevard in Lowell Tuesday afternoon. He'd been wanted on six separate arrest warrants, including two accusing him of armed robbery, Massachusetts State Police said.
Police said their violent fugitive apprehension unit attempted to arrest the man shortly after 8 a.m., but he fled on foot into the woods near the Charlton Plaza rest stop.
Troopers established a perimeter and began searching the area along with K-9 units.
An hour later, police said, troopers found an SUV that fled the scene after the suspect ran from it in Worcester at a Walmart off Route 146. The female driver of that vehicle was detained for further investigation.
State police said they terminated their search in the woods near the rest stop around 10:15 a.m., without locating the man.
But police said they tracked down Morales in Lowell, where he was last known to live and more than 60 miles from Charlton, by Tuesday afternoon, finding a vehicle they'd been looking for in a parking lot of an apartment complex. Witnesses saw him and the vehicle's driver flee into the building, where an associate of Morales' was known to live.
While police surrounded the property, Morales left the apartment and was taken into custody without incident, officials said.
Police had initially said the man was wanted on attempted murder charges, but they later said that wasn't the case. Instead, he'd been wanted on a slew of different charges under six warrants, including armed robbery, leaving the scene of an accident and failing to stop for police.