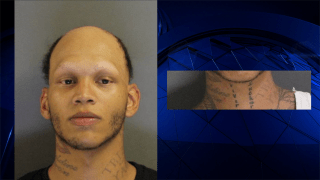 A man who'd been sought on suspicion of stealing from the Malden, Massachusetts, apartment of a 79-year-old man who was found dead there is now wanted on a murder charge, authorities said Wednesday.
Dion Smith, 33, is now suspected of stabbing Ronald Gilbert to death in December, according to the Middlesex District Attorney's Office. Gilbert's body wasn't found until last month.
Anyone who sees Smith, who's being sought, is urged to immediately call police and not approach him, officials said.
After Gilbert's body was initially found on in his second floor apartment on Kennedy Drive on Feb. 22, his death was called suspicious, while authorities said Smith was wanted on a charge of theft over property that was missing. They didn't at the time say if he was wanted in connection with Gilbert's death.
But on Wednesday, prosecutors said that a state and local police investigation found that Gilbert had been stabbed over 30 times, apparently in late December. Gilbert's body had been decomposing — prosecutors said police were called to the unit in February for a smell emanating from inside.
Gilbert is also suspected of stealing Gilbert's vehicle in the same incident, prosecutors said.
Anyone with information about Gilbert's whereabouts is asked to call Malden police at 781-322-1212 or state police at 781-897-6600.
Smith is 5 feet, 9 inches tall and weighs 165 pounds, authorities said. He's balding and authorities shared images of distinctive tattoos on his neck.