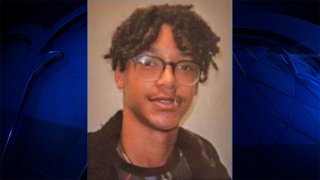 Police in Swansea, Massachusetts, said Tuesday night they were searching for a teenager reported missing earlier in the evening.
The Swansea Police Department said 16-year-old Aaron Cornielle was reported missing from a home on Main Street around 7:30 p.m., noting that he may have left as early as 6:30 p.m.
Cornielle is described as being about 5'11 and 160 pounds with braided hair.
When he was last seen, police said Cornielle was wearing a black hooded sweatshirt and black sneakers.
Cornielle was on foot when he left and may have headed toward Fall River, police said.
Anyone with information is asked to call 508-674-8464.