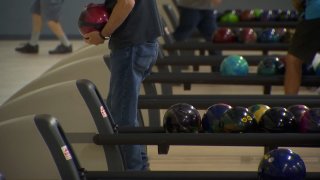 Police are investigating a threat at a local bowling alley in Tewksbury, Massachusetts, this past Saturday night.
Authorities say an employee of Wamesit Lanes reported that customers had received photos via AirDrop from an unknown person saying they had a bomb and were going to shoot up the building.
Police arrived to Wamesit Lanes and evacuated the scene out of an abundance of caution.
People with information on this incident are urged to call the Tewksbury Police Department at 978-851-7373.