Billie McGregor has lived in her public housing apartment since becoming disabled in 2011.
The 70-year-old veteran calls the assistance a valuable service for those in need, one where every dollar counts.
"I'm eternally grateful to live here," McGregor expressed. "You gotta make every nickel count. It can't be squandered and it can't be wasted."
So imagine McGregor's reaction when she heard the Salem Housing Authority (SHA) had approved spending $5,000 on a retirement party for its long-time executive director, Carol MacGown.
"I could've bit nails. I got my knickers in a twist about it, quite frankly," McGregor said.
Salem Mayor Kim Driscoll sits on the SHA board of directors. She was the only member to vote against the allocation of funds, only learning details during a February meeting when she started asking questions about the item slipped onto the agenda.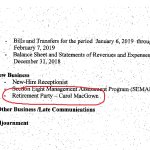 "It drives me crazy," Driscoll told NBC10 Boston. "I would never want to use public dollars in a way that isn't for public benefit. A retirement party, even for a well-deserving executive director, is not an example where dollars should be used in this manner."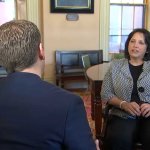 There was one other detail that poured a little extra salt in the wound for people who criticized the use of public funds: The party was not even in Salem.
Local
In-depth news coverage of the Greater Boston Area.
Instead, it was scheduled to take place at Spinelli's, a function facility located along Route 1 in Lynnfield.
After repeated phone calls and emails to leaders at the SHA went unanswered this week, the NBC10 Boston Investigators approached MacGown outside the agency's office on Thursday.
"It was not my decision," she said. "I'm a guest of the party. I did not orchestrate the party. I didn't even want a party."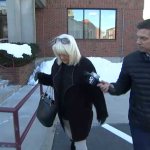 When asked three separate times whether she believed it was an appropriate use of funds, she declined to answer.
NBC10 Boston contacted the U.S. Department of Housing and Urban Development (HUD) about whether the money could legally be spent on something like a private retirement party.
A HUD spokeswoman said the source of the funds came from a pre-2004 reserve account which did not have any restriction on how it could be spent. In 2004, the federal agency changed its rules by limiting the use to Section 8 or housing-related purposes only.
Despite the technicality, HUD spokeswoman Rhonda Siciliano made it clear the federal agency did not support the decision.
"We do not believe this is a good use of funds," she told NBC10 Boston.
On Friday, leaders at the SHA backtracked on their previous decision. In a letter to invited guests obtained by NBC10 Boston, board chair John Boris communicated a change of plans.
"Upon reflection I have concluded that it is an inappropriate expenditure of taxpayer funds, and therefore, the retirement party has been canceled," Boris wrote.
Residents like McGregor now wonder what else SHA leaders have funded with the old reserve account. With so many needs at the housing facilities, she can't believe the agency tried to justify paying for the party of an executive director who made nearly $111,000 in 2016, according to HUD.
"What's that money supposed to go for?" McGregor questioned. "Is that just a party slush fund? Or is it supposed to help tenants and address issues on the inside of properties?"
Ryan Kath can be reached at ryan.kath@nbcuni.com. You can also follow him on Twitter or connect on Facebook.