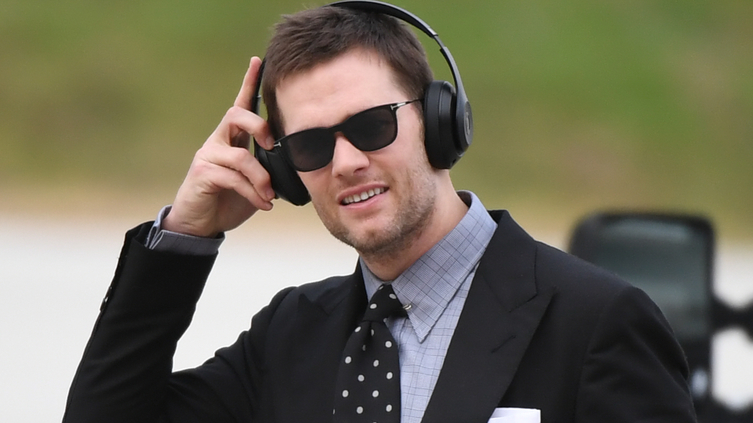 The man who took a shot at the GOAT is now a sacrificial lamb.
Local
In-depth news coverage of the Greater Boston Area.
Remember that screenshot that made the rounds Monday? The one in which Pittsburgh's KDKA TV took a (seemingly) playful shot at Tom Brady during its 4 p.m. news show by labeling the New England Patriots quarterback a "Known Cheater" in its chyron?
Well, 27-year-old producer Michael Telek, the employee who made the graphic, has been fired.
"While fans are entitled to have personal opinions, we have a journalistic responsibility to provide unbiased reporting," a KDKA spokesperson told Sports Illustrated in a statement. "The graphic that appeared Monday violated our news standards. The individual who created the graphic no longer works for KDKA-TV."
While we'd rather Telek didn't call Brady a cheater, this seems a little aggressive.
But the story doesn't end there.
Because according to Telek, he had just purchased a house. And one of his pitying friends actually launched a GoFundMe page in his defense.
Hi there, I got fired for this joke. I just bought a house so that is putting a pinch on things. Once I land a job there will be a GOAT Giveaway where I will donate the money to charity in Tom Brady's name.https://t.co/KzXhpbuOpF — Michael Telek (@mktelek) January 30, 2019
"Just days before the the graphic aired, KDKA ran coverage of a 10 year-old-boy who won his science fair competition by "proving" that Tom Brady is a known cheater (Great work Kid!)," the page reads. "Why is this no problem but a graphic labeling him as the cheater he is such a problem?"
Telek is even hitting the interview circuit and explained his bold move in a recent 1-on-1 with Deadspin.
"We get these packages that come down from corporate and it was just like, 'Here are the two teams in the Super Bowl, pretty boring.' So I wrote the intro about the six rings and then changed it up. I mean, it's Pittsburgh, we hate the Patriots, we hate Tom Brady, so it was a little wink for fans."
One day later, that wink cost him his job. Who knew two words would ignite such a firestorm? (We did ... welcome to the polarizing world of Patriots fandom.)
Click here to download the new MyTeams App by NBC Sports! Receive comprehensive coverage of your teams and stream the Celtics easily on your device.
Copyright NBC Sports - Boston