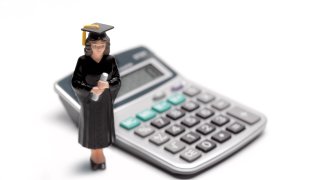 Three Massachusetts schools are among the most expensive colleges in the United States, according to a new ranking.
Tufts University, Boston College and Wellesley College all made the top list of the top 20 from The College Investor blog, coming in at 5th, 7th and 13th place, respectively.
Tufts' yearly tuition of $63,804 is the most in the state, according to the post, which only focused on tuition, without room and board. Boston College charges $62,950 per year and Wellesley has a tuition of $61,584 per year.
Elsewhere in New England, Brown University and Dartmouth College also made the list, while Pennsylvania's Franklin and Marshall College topped the list with a yearly tuition cost of $65,652.