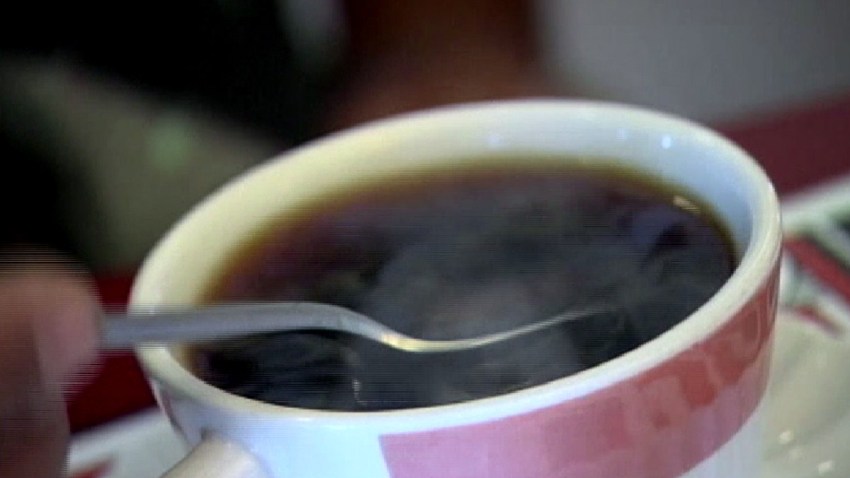 Coffee drinkers rejoice: There's a new brand of java that will give you nutrition beyond your daily caffeine fix. WarmUp is an all-natural coffee that contains 15 grams of protein per serving and was developed by an East Boston native and Suffolk University undergrad.
James Testa, founder of WarmUp Protein Coffee, teamed up with one of his fellow Suffolk students, Kenichi Ozeki, to launch the venture, which is now on Kickstarter. Like regular coffee, WarmUp's product is free of gluten, fat, sugar and carbs. (Unless you're the type to add cream and sweetener to your joe, but then that's on you.) It can also be served hot or iced, so you can enjoy your protein-packed coffee whoever you like it.
A couple of years ago, Testa was seriously injured in a motorcycle accident. His recovery sparked a passion for fitness and nutrition. Now an entrepreneurship major at Suffolk, Testa started taking the university's new course on crowdfunding. He pitched the possibility of developing a high-protein coffee as part of the class two months ago.
Local
In-depth news coverage of the Greater Boston Area.
"When it started out, it wasn't what I expected at all," Testa, who will be a first-generation college graduate this coming spring, told us. "I ran to my teacher and asked, 'Where do I start?' They told me to start where every other company before me started: doing it myself. I went out and bought 20 different kinds of coffee, 20 different kinds of protein and tested different combinations. I'd notice, 'This one tastes good with this one, but this one doesn't.' Then, I started to figure out proportions to see what tasted like whey and what tasted like actual coffee."
According to Testa, a major part developing WarmUp has been perfecting the recipe. To put it simply, they don't want their product to taste like someone dumped a gigantic scoop of protein powder into coffee and gave it a quick stir. WarmUp is meant to preserve the taste of coffee that real java drinkers love. They've refined the recipe by having friends and peers give feedback along the way, in addition to having complete strangers engage in a blind taste test to seal the deal.
With the money raised through Kickstarter, the student venture will be funding its first production run of WarmUp. Part of that process includes hiring a food scientist to certify the exact nutritional makeup of their product. So far, WarmUp has raised almost $6,500 of its $8,000 goal, with 15 more days left on the campaign. After they get the preliminary batches of WarmUp out to its backers, Testa said they'll be looking into a couple of distribution channels.
"I'm from East Boston, which is a really strong community," Testa told us. "I'll start going out to coffee shops in the area and the neighborhood health center to tell them I'm a local kid trying to do something good. I know people will support me. I'll also be working to get up on Amazon and start selling there. I have professors with retail connections, like Walmart and Whole Foods, so I'll explore those options, too."
Images provided.
More stories:
Copyright Boston - BostInno