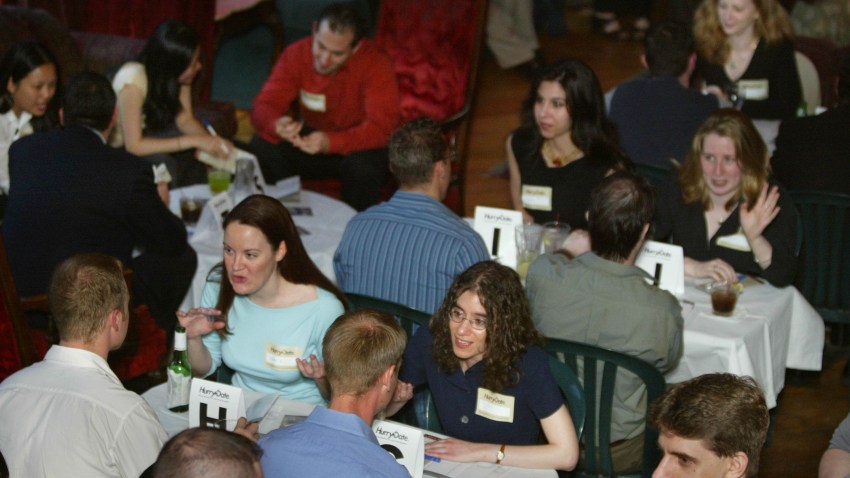 Dating these days is not for wimps. Besides facing rejection on multiple mediums, you could be interacting with psychopaths, sex offenders and criminals who hide behind their keyboards oh-so well.
Aste, a new Boston-based startup, wants to help you date safer. It offers a full-service team of investigators who will search the depths of the internet for you to verify who you're dating isn't secretly someone else.
Julie Nashawaty, founder and CEO of Aste, had previously been working as the director of operations at Boston A.I. startup indico while juggling dates. She was trying her luck on a whole mess of dating sites and apps, becoming frustrated by the number of guys who'd spew petty lies.
Local
In-depth news coverage of the Greater Boston Area.
Finally, she found herself jiving with this guy she met on OkCupid who she told me was "super normal and wanted 'no drama.'" He was the perfect age, a 92 percent match and a tech recruiter in the city. Bonus points: He didn't resemble a gremlin and loved spending time with his adorable dog.
They were hitting it off. Like on any modern day dating trajectory, they had progressed to constant texting and Snapchatting. A real-life date was on the books. Serious stuff.
That's when Nashawaty thought she should check out his background. She had formulated her own methodology to dig up intel on romantic prospects using only their first names, phone numbers and locations. When she ran the report on what had seemed like the man of her dreams, she pulled a headline that read, "Wig-Wearing Robber Who Hit Brookline Bank Caught: Police."
Her upcoming date had been arrested for the bank robbery less than a year prior and was now out of jail awaiting trial. Oh yeah, and the police caught him the day before he was supposed to be married, which she learned from his old wedding registry that was still online.
Nashawaty confronted him, Snapchatting a picture of the news article on her laptop. When she asked for an explanation, she told me he said, "I need to YOLO."
Every dating service provides a disclaimer that users should be vigilant when meeting up with people they meet online. That's because the sites don't do any thorough form of vetting and are leaving it up to individuals. The problem is, people don't do the research they should. Or they don't know how to.
Nashawaty tested out other background check websites, but she told me, "They can't find shit on these people." She explained their "scummy algorithms" appear to be outdated, and they'll only pull items like parking tickets from the 1990s and then "beef it up with family members' information."
Meanwhile hiring a private investigator isn't practical. After you manage to find one, you have to sign a contract with them and pay a crazy amount of money for them to turnover intel in a week's time.
This is how Aste works: You give the team of investigators the name, phone number, location and any other information you know about the person in question. Within 24 hours, they'll come back to you with a full report on the individual including:
A full name
Age
Sex offender status
Major arrests
Social media profiles
Work history
Interests
Whatever else they can find in the public domain
All of the information Aste pulls for its reports is public, so it's perfectly legal. The research is powered by living and breathing humans - not software. Nashawaty said she's anti-algorithm because she wants to provide an approachable solution so people who don't have a knack for creeping can ensure their dates are who they said they are.
"I like to make people happy… I want to be a friend," Nashawaty said. "I want to help. I want to keep them safe."
Aste, which has been self-funded, launched its beta at this year's Matzo Ball and is now fully live. To have a report run, Aste charges $39.95. The venture also offers package deals, so you can buy five reports for $179.79, 10 for $339.59 and 20 for $639.20. And Nashawaty said a portion of Aste's profits will be donated to support victims of domestic abuse.
More BostInno Stories:
Copyright Boston - BostInno