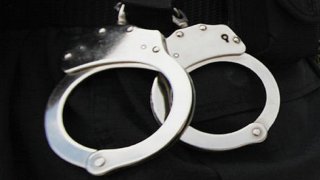 Three men are accused of trying to scam an elderly homeowner in Arlington, Massachusetts, with what police say is a common con - a home improvement scam.
Quincy residents Peter Gilheney, 21, Patrick Gilheney, 18 and Randolph resident Richard Gilheney all face charges of malicious destruction of property, more than $1,200 and larceny by false pretenses, over $250. Peter Gilheney is also charged with unlicensed operation of a motor vehicle and number plate violation to conceal identification.
Police allege that the three men quoted the victim $200 to fix a small crack in his front steps. A few days later, police say, they returned and ripped out the steps without the victim's permission, then quoted him another $6,000 for repairs. The victim wrote a check for a portion of that amount, which was cashed.
Investigators posed as potential customers to track down the suspects, who were arrested on Friday. All three were arraigned in Cambridge District Court and released on personal recognizance.
Home improvement scams
Police say that the tactics allegedly used by the suspects are a common scam. These scams often target seniors and offer home improvement services, often for homes that do require repair. They quote a small price, then intentionally damage part of the home and quote a much larger price to fix it, asking for a large payment up front, then never complete the work.
These scammers may reach out to victims by phone, email, or door-to-door, claiming they have been doing work locally and have extra materials on hand.
Local
In-depth news coverage of the Greater Boston Area.
Police recommend that before hiring any contractor you check to see if they're registered with the Office of Consumer Affairs and Business Regulation using the home improvement contractor registration look up service. You can also request a copy of the company's standard contract, and ask after any warranties. You should never have to pay more than 1/3 of the total cost of a service up front, and only do so once you have looked into their background and have a contract.
If you believe you have been the victim of a scam, contact your local police department.