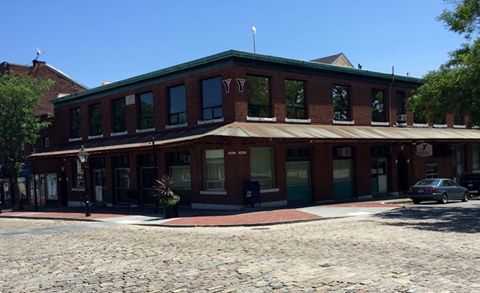 Three new breweries are set to open on the South Coast of Massachusetts.
According to Boston Magazine, Moby Dick Brewing Company and an unnamed brewery will open in New Bedford and Troy City Brewing Company will open in Fall River.
Moby Dick Brewing Company will be located at 52 Union Street in New Bedofrd.
Local
In-depth news coverage of the Greater Boston Area.
Previously, the building was used for "short-term political operations."
The brewery will serve their own craft beer that will be brewed on site.
In addition, the brewpub will have an outdoor seating area, a pub menu, brewery retail for sale, and a 10-barrel brewery operation guests will be able to see behind the bar.
The company hopes to open the 100-person restaurant by March 2017.
The second brewery, which is currently unnamed, will open on 791 Purchase Street.
Boston Magazine reports that the new brewery will have their own beers as well as live music.
Three New Bedford natives are teaming up to open the brewery and hope to announce a name and launch a website within the next few weeks.
Troy City Brewing Company will open in Fall River's South End.
The company launched a Kickstarter page in August to raise money to help start the brewery.
According to the brewery's Facebook Page, their goal is "to bring Fall River local brewed beer."
Boston Magazine reports the founder, Keith Carvalho, has been sharing his Troy City beer at various festivals and was searching for a location to sell his beer.
He plans to self-distribute the beer to local bars and restaurants in Fall River and expand from there.
Carvalho hopes to open the brewery by August 2017.