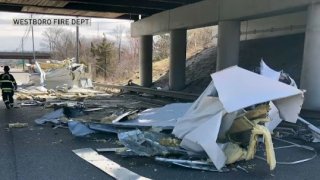 The top of a tractor trailer slammed into an overpass on Route 9 in Westboro, Massachusetts Monday, causing delays on the road.
The Westboro Fire Department said in a tweet that one lane of the road, near Interstate 495, was shut down as crews responded.
Images from the scene show debris strewn across the road.
No further information was immediately available.