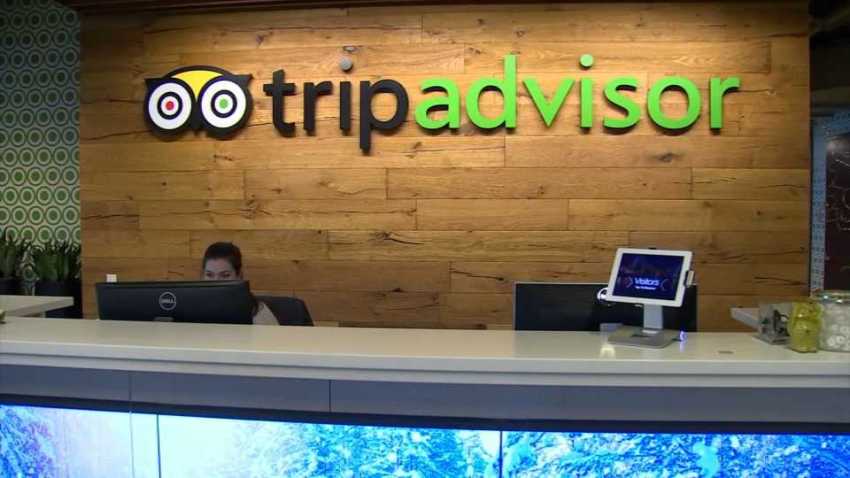 TripAdvisor is now part of the Boston chapter of the Pledge 1% movement, a national philanthropic organization encouraging companies to give 1 percent of their equity, employee time and products to good causes. Specifically, the travel website company is committing money and resources to support under-served populations around the world, but also locally.
"The reality that there are under-served communities in our own backyard here in New England," Tali Golan, Director for Philanthropy and Inclusion at TripAdvisor, wrote in an email to BostInno. "We know we can be doing more to understand and address local needs, and for this reason, we are eager to join Pledge 1% Boston and work with The Boston Foundation."
As a national organization, Pledge 1% is backed by such tech names as Salesforce CEO Marc Benioff and Yelp CEO Jeremy Stoppelman. Launched in October 2016, Pledge 1% Boston - the local chapter of the movement - is a joint program of the Boston Foundation and Technology Underwriting Greater Good (TUGG), with other partners including MassChallenge, Accomplice and Holland & Knight. At the time of the launch, local supporters included Accomplice General Partner Jeff Fagnan, Gravyty co-founder Adam Martel, Ovuline CEO Paris Wallace, Sigma Prime Ventures Managing Director John Simon and _Underscore.VC co-founder C.A. Webb.
Local
In-depth news coverage of the Greater Boston Area.
Globally, over 1,000 companies in more than 30 cities have already pledged 1% to nonprofit causes and programs, and dozens have made the pledge locally in Boston, from Freebird and LovePop to TripAdvisor and InsightSquared.
Currently, TripAdvisor has a market cap of $5.33 billion and said that it already exceeds the 1% giving minimum each year since 2010 and will continue to do so. "There is no new monetary commitment as part of our joining," Golan wrote.
Thanks to the TripAdvisor Charitable Foundation, the company said it has donated more than $25 million to nonprofits globally to "address critical human needs, disaster aid and crisis relief" since 2010.
According to TripAdvisor, the refugee crisis is a major initiative where corporations can play a role. "We know that no single group or organization can tackle this crisis singlehandedly, but we hope that by working together to offer support and raise awareness, we can play a small part in helping those most in need," Golan said.
"Pledge 1% Boston is an accessible, easy-to-implement way for tech companies of all sizes to make giving back a part of their culture," Zoe Anetakis, Executive Director at TUGG, said in a statement. "TUGG, together with TBF, is actively harnessing Boston tech's existing leadership and momentum around the community to establish the largest concentration of pledging companies nationally. In the 10 years we have worked with Boston tech, we know one thing for sure: our community always rises to the challenge."
The formal announcement of TripAdvisor joining Pledge 1% Boston will be made at the Pledging with Purpose event on Monday evening at MassChallenge.
More BostInno Stories:

Copyright Boston - BostInno