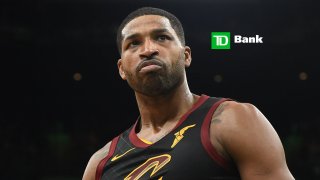 Free-agent Tristan Thompson has reached an agreement with the Boston Celtics, according to Chris Haynes of Yahoo Sports.
The center and father of Khloe Kardashian's child has reportedly signed a two-year, $19 million contract with the Boston team.
Additionally, the team will sign a one-year deal with Jeff Teague, according to a report.
No further information was immediately available.