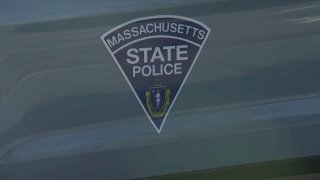 A truck carrying rocks crashed on Interstate 93 in Randolph, Massachusetts, on Wednesday, temporarily closing the highway.
The crash took place near the interchange with Route 28, according to the Massachusetts Department of Transportation.
Cleaning up the highway required all southbound lanes to be closed, officials said.
It wasn't immediately clear if anyone was hurt.