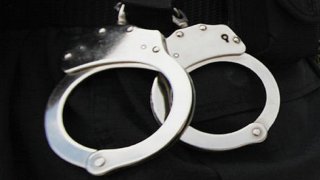 Authorities arrested two men after they allegedly fired BB guns at a police cruiser in Barnstable, Massachusetts on Saturday night.
Police say the men surrounded an unmarked police vehicle with their cars and fired at the driver's side door and window of the car on Main Street in Hyannis.
The vehicle sustained damage but the officer did not sustain any injuries, according to police.
The men fled the scene but where stopped moments later by responding units, authorities say.
Authorities say the men were identified as 29-year-old Jordan Berrio of Centerville and 50-year-old Robert Carver of Hyannis.
Barnstable Police say they were charged with assault by means of a dangerous weapon, malicious damage to a motor vehicle, negligent operation of a motor vehicle and other charges.
Both men were released on $40 bail and are schedule to be arraigned at Barnstable District Court.