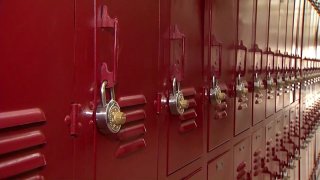 Two students were arrested Wednesday after a fight at a Massachusetts high school, school officials say.
Fitchburg Public Schools said "some students" were involved in a fight on Wednesday morning at the high school. leading to an "immediate school response."
Two students were taken into custody by Fitchburg police after a knife was found. The incident remains under investigation by school officials and police.
"All students are safe and have returned to classes," the district said on social media around 11:30 a.m.
Officials said more information will be released as it becomes available.