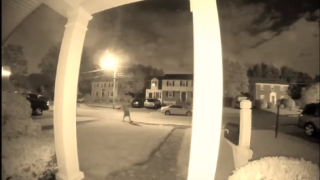 Two Massachusetts police departments are teaming up to catch a criminal.
The Watertown Police Department is working with the Waltham Police Department to investigate two house break-ins that occurred early in the morning on Wednesday, officials say.
Police believe that the incidents are related.
One break-in occurred on Longfellow Road in Waltham. Another was on Partridge Street in Watertown. The locations are near each other.
Watertown police shared a video of a person of interest on Facebook.
Both incidents involve a suspect or suspects entering a home while the residents were asleep inside. No one was injured in either incident, according to police.
As a reminder, police remind residents to make sure that car doors and home doors are secured.
Local
In-depth news coverage of the Greater Boston Area.
Contact either the Watertown Police Department or the Waltham Police Department with any information.