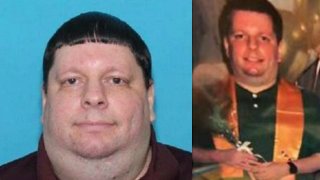 The body of a missing man from Wareham, Massachusetts, was located Friday in a wooded area, according to police.
Forty-seven-year-old Daniel Smith was last seen on June 8 and had been reported missing.
Following a search by Wareham police and the Southeastern Massachusetts Law Enforcement Council (SEMLEC) Search and Rescue Unit, Smith's body was located on Friday.
An initial investigation indicates that Smith's death is not suspicious, police said.
Wareham police and state police detectives assigned to the Plymouth County District Attorney's office are investigating.