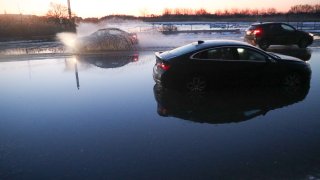 A water main break caused traffic issues in Revere, Massachusetts, on Wednesday morning.
The break, which was reported around 6:30 a.m., resulted in major flooding, impacting drivers along Bennington Street near the Boston line.
Revere public works and water crews responded to the scene to assess the situation.
No further details were immediately available.