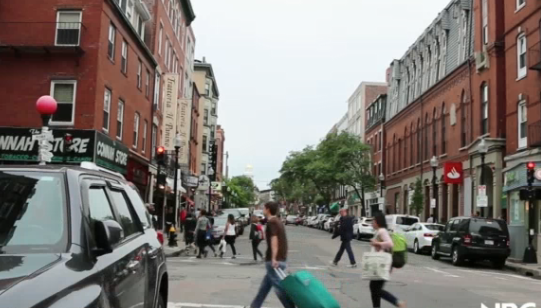 Wondering where the millennials are living in the city of Boston?
Well, RentCafe – a nationwide apartment search website, has gathered data from U.S. Census Bureau ACS 5-year population estimates for 2011 and 2016 and rounded up the top neighborhoods where they're living. RentCafe has defined millennials as people born between 1977-1996.
Here's what they discovered:
Local
In-depth news coverage of the Greater Boston Area.
The highest percentage of millennials nationwide reside in nine out of the top 20 zip codes with the largest millennial population in New York, but none in Manhattan. The NYC neighborhoods with big numbers of millennials are mostly in Brooklyn and Queens. Zip code 11211 in Williamsburg is home to almost 44,000 millennials, the largest of any other zip code in the U.S.
Locally, Southie surprisingly is not #1 in Massachusetts for millennial residents, it's #3. The North End with zip code 02109 has 31.7% and holds the top spot. East Boston holds the 8th spot with 5.7%. Dorchester doesn't break the Top 10 for millennial residents but we have feeling Dot will see an influx soon enough.
Here's the date below:
The post Where the millennials at? We'll tell you where! appeared first on Caught In Southie.