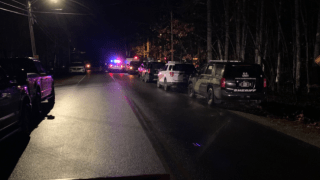 A man has died and a woman has been injured after what authorities call a "domestic dispute" at a home in Waterboro, Maine, according to News Center Maine.
The pair was husband and wife.
Deputies with the York County Sheriff's Office responded around 2 p.m. Sunday to the couple's home on Lakeview Drive, where the wife was shot in the shoulder after a domestic dispute, the NBC affiliate reported. She was taken to a hospital and was later released.
After getting a search warrant, deputies entered the home and found Jeremy Rideout dead from an apparently self-inflicted gunshot wound, News Center Maine reported, citing York County Sheriff William King.
An investigation was ongoing as of late Sunday night.