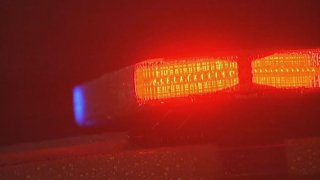 A Massachusetts woman accused of attacking a driver with her cell phone and then carjacking his SUV with a dog still inside it was arrested by Worcester police on Monday.
Worcester police said the victim, a 67-year-old man, was sitting in his parked Toyota SUV on Harding Street Saturday afternoon with his dog in the backseat when a woman got in and started hitting him with her cell phone.
The woman was able to drive off in the car, nearly hitting the victim, with the dog still inside. The dog was later found on Vernon Street and returned to its owner.
On Monday morning police found the Toyota on Patch Road with two people sleeping inside it. They were both arrested.
Tiffany Flynn, 39, of Brookfield, was arrested and charged with carjacking, assault and battery with a dangerous weapon, assault and battery on a person over 60, and cruelty to animals. Kyle Baily, 40, was charged wtih receiving stolen property over $1,200.
The victim was treated for scrapes on his face. No other injuries were reported.