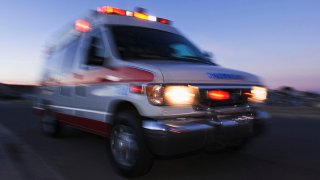 A woman died after being hit by a car in Salem, Massachusetts, on Sunday night, police said.
Tammi Lyn Guy, 41, was found in the road about 8:23 p.m. near the intersection of Jefferson Avenue and Willson Street, where she'd been hit by the vehicle, Salem police said Monday. She was rushed to a hospital but died of her injuries.
The driver of the vehicle stayed at the scene, police said. They didn't indicate if the driver might face charges.
State and local police continued to investigate what happened.