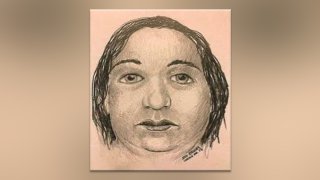 A woman's body was pulled from the Merrimack River in Bow, New Hampshire on Thursday and police are asking for the public's help to identify the victim.
Bow Police said they responded after witnesses spotted the body near 588 River Rd. Investigators are trying to identify the woman. Autopsy results have not been released.
Anyone who might recognize the person depicted in the sketch above is asked to contact police. She is described as 5'4", 200 pounds, with brown hair and brown/hazel eyes and is estimated to be between 30 and 40 years old. The victim has no notable scars, birth marks or tattoos.
An investigation is ongoing. Anyone with information is asked to call Bow Police Detective Tyler Coady at 603-223-3950 or New Hampshire State Police Sgt. Joshua Dirth at 603-227-2115. Anonymous tips can be called into the Concord Regional Crimeline at 603-226-3100, submitted online at concordregionalcrimeline.com or texted message TIP234 and the message to CRIMES.