The NASA Wallops Launch facility in Virginia launched the Rocket Lab Electron launch vehicle Tuesday night and the celestial spectacle was visible up and down the East Coast.
NBC10 Boston photojournalist Mark Garfinkel captured a photo of the rocket in the sky, which was visible for around 120 seconds in the Boston area.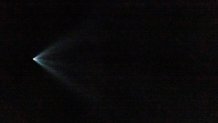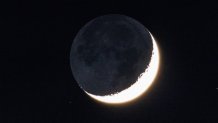 What makes this launch special is that the Electron rocket is relatively inexpensive to launch, total costs come in around $7.5 million for one launch. Compare that with near a billion dollars to launch older vehicles.
The rocket is also reusable and will be retrieved for future missions. The goal of the missions is to launch a series of Electron rockets between now and late 2024. These rockets will release a total of 15 low Earth orbit satellites.