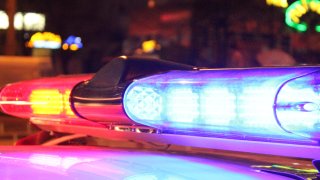 A 13-year-old girl led Nebraska state troopers on a high-speed chase, hitting speeds exceeding 100 mph, before authorities were able to stop the vehicle, Nebraska State Patrol said.
Troopers took the Colorado teen and her 11-year-old passenger into protective custody. Authorities also found a gun, marijuana and drug paraphernalia in the SUV.
Nebraska State Patrol said a trooper spotted the Nissan Pathfinder Monday night on Interstate 80 driving 35 mph, which is under the minimum speed limit for that highway. When the trooper tried to pull the vehicle over, the young driver sped away, sparking a police pursuit.
During the 16-minute chase, police said the 13-year-old hit speeds of over 100 mph.
Troopers used stop sticks, a tire deflation device, to slow down the SUV. The driver then pulled off the interstate at a nearby exit.
The young female driver was cited for flight to avoid arrest, willful reckless driving, carrying a concealed weapon, possession of drug paraphernalia and numerous traffic violations, a spokesperson for the agency told NBC News. The 11-year-old male passenger was cited for carrying a concealed weapon and possession of drug paraphernalia.
It wasn't immediately clear if they had lawyers representing them.