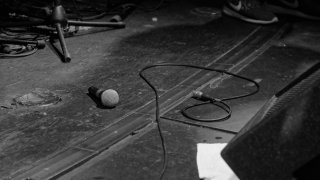 Three aspiring rappers who met in prison have been missing for 10 days after a Detroit gig suddenly was canceled because of an equipment problem, police said.
"We just have a whole lot of unanswered questions that we're trying to find the answer to," Cmdr. Michael McGinnis said Monday. "The fact that the three of them are missing together is very concerning and very alarming for us."
The men, who live in Michigan, were identified as Armani Kelly, Montoya Givens and Dante Wicker.
They were scheduled to perform at a party at Lounge 31 in Detroit on Jan. 21, but the appearance was reportedly canceled.
Kelly's fiancée said she heard from him when he called to say the performance was scratched due to an equipment issue phone, so he planned on meeting up with others. It was not clear if the venue or the men were forced to cancel the gig.
Calls, text messages and social media contacts have not been answered since that night and investigators say phones records for the three men show no activity since late Jan. 21.
"I just beg for help, for anything. I need answers and, if it comes to it, I need closure, because I will never forget and I will never stop," Taylor Perrin said.
The Detroit News reports that Perrin and Kelly's mother used OnStar to track his car to an apartment complex in Warren, Michigan. It was found muddy and without a license plate. Police recovered the car and authorities have been examining it for evidence, McGinnis told the outlet.
Relatives of Wicker and Givens reported them missing to police in Melvindale and Detroit, where they lived, the commander said.
She said Kelly was working, taking college classes and polishing his rap skills — a turnaround after a robbery case.
"Armani did his time and came out as a whole new person," Perrin told The Detroit News.
McGinnis said police are checking license plate readers and security video to try to solve the mystery.
"I'm confident that using those tools will help us get the answers that these families deserve," he said.
The Associated Press/NBC