New York City is reeling from the deadliest terror attack in the city since Sept. 11, when a truck plowed into people in lower Manhattan on Tuesday afternoon, killing eight and hurting 12 others during the rampage.
Investigators say 29-year-old Sayfullo Habibullaevic Saipov, the driver of a rented Home Depot truck, deliberately drove down a bike path on Houston Street, mowing down several people before crashing into a school bus with four people inside on Chambers Street.
NBC Boston in NYC: Truck Attack Investigation Continues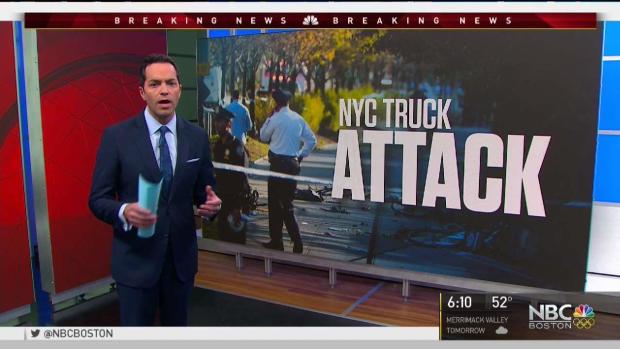 NBC Boston's Jeff Saperstone and Audrey Asistio are in New York to cover the ongoing developments in the attack.
Witness Describes Chaotic Scene of NYC Truck Crash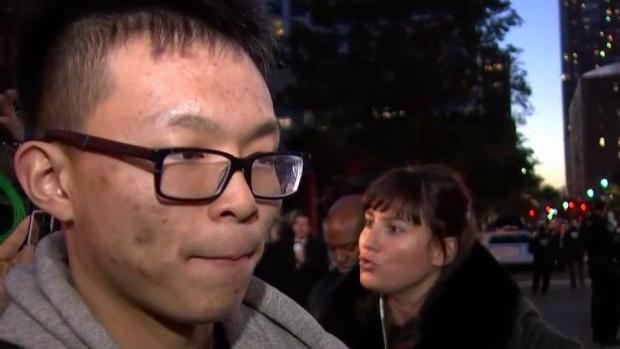 "We all had to hide because it was a lockdown," said one witness, Calvin Liang, who was lifeguarding at the nearby Stuyvesant High School. "I think it was around two or three hours where we had to stay in the pool area, and from there, I could see the two bodies."
"I was on the first floor of my school and we were right across from two body bags," said another witness, Elizabeth Chernobelsky.
A police officer on patrol in the area shot Saipov in the abdomen. He is now in a hospital in custody.
"It's a sad world we live in, currently," Liang said. "I suppose we have to accept this is our reality now."
NBC Boston in NYC: At Least 8 Killed in Truck Attack
Law enforcement sources said a note found inside the rented truck indicated that the suspect claimed to have carried out the attack for ISIS.
Authorities believe the suspect acted alone and don't think he's part of any network.