Prepare yourself for a fresh new perspective on Barney's iconic request: "Won't you say you love me too?"
Bob West, the actor who originated the iconic voice of the beloved children's character and gave life to the purple dinosaur from 1988 to 2000, is revealing what it was really like to work on "Barney & Friends."
In Peacock's new documentary, "I Love You, You Hate Me," West opens up about both the good and bad of being part of the Barney family. While the set was a joyful place to work for the cast and crew, West was one member of the team who eventually found himself on the receiving end of some hate.
"I did get some emails from some middle schoolers, which are really sad," West recounted during an exclusive interview with E! News of the practice known as Barney bashing. "I did get death threats from kids in middle school, but I know what that was: Kids growing up and trying to throw off childhood. Generally, there was a lot more love than there was hate."
West explained that in the early days of the Internet his personal email somehow got leaked to the public, which led to both positive and negative feedback.
"I got some really lovely notes from kids and I also got these death threats," West continued. "I wrote back and most of them were like, 'I'm so sorry, I didn't know there was a real human being on the other end.' Some of the kids were obviously hurting or had something going on in their lives. I tried my best to get ahold of their teachers or their computer lab person and see if we could get them some help."
However, West clarified "there was a lot less" hate mail than there were letters from appreciative fans.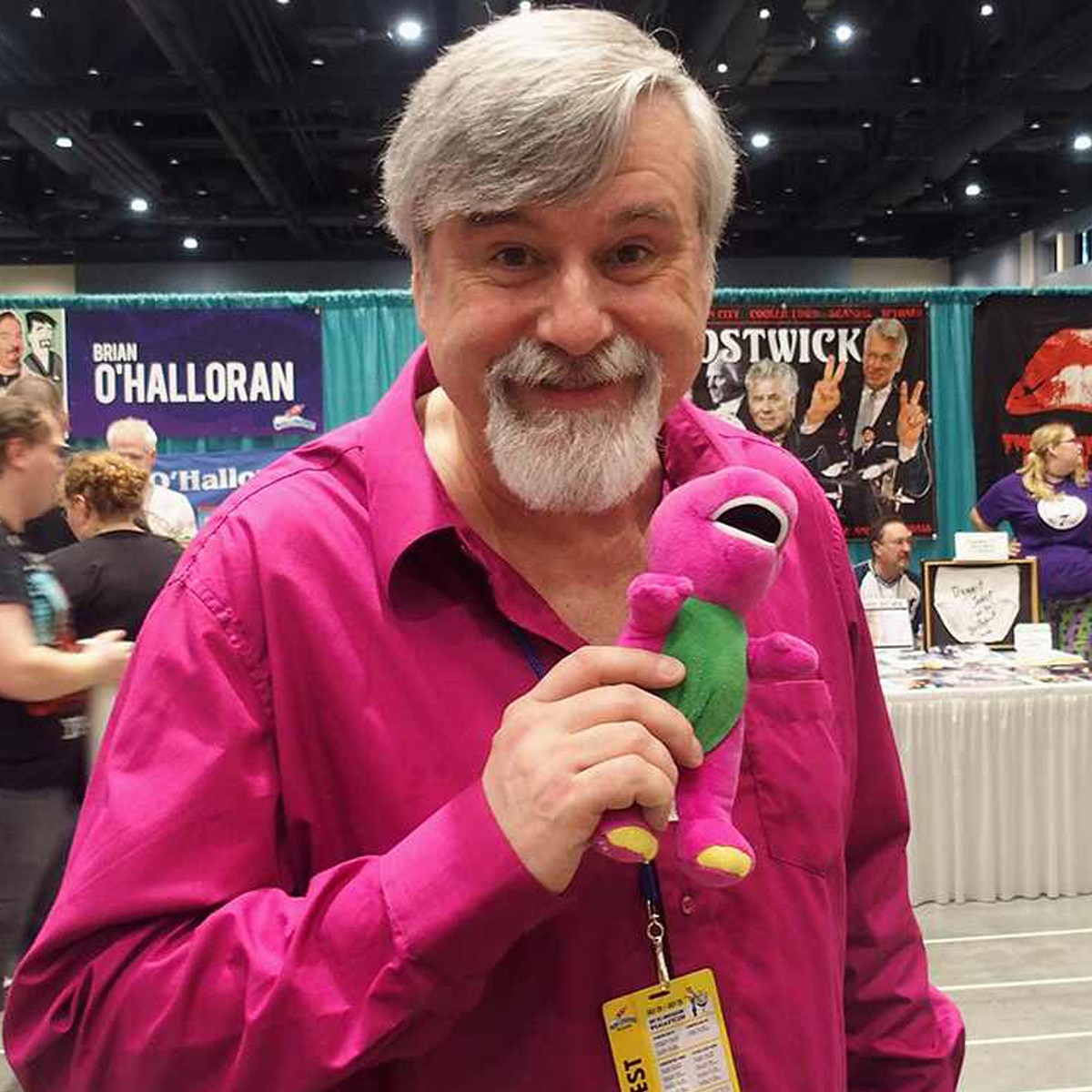 "I Love You, You Hate Me" shines a light on a specific subgroup of Barney haters who formed communities and fueled backlash against "Barney & Friends."
One of those anti-Barney groups was The Jihad to Destroy Barney, an online community in which users created fan fiction with the goal of defeating fictionalized Barney villains. West said he actually had an interaction with the group online, but it was actually pretty positive.
"It was just this wonderfully developed, really complex little society that they had," he said of the Jihad. "They all had roles and they had ranks and it was this war against Barney. It was a big joke... I actually went into the group a couple of times to say hello and they were just so nice to me. It was all just for fun." 
Addressing Barney critics, West shared, "I understand where it comes from but I don't encourage it. I understand that cynicism is easy to come across now. I mean, I have to say that I'm a little more cynical than I was when I was younger."
He continued, "There's a real need for understanding and not amplifying being skeptical about something to the point where it becomes hate or violent."
To learn more about the dark side of Barney, "I Love You, You Hate Me," premieres Wednesday, Oct. 12, on Peacock.
E!, this television station and Peacock are part of the NBCUniversal family.
Copyright E! Online