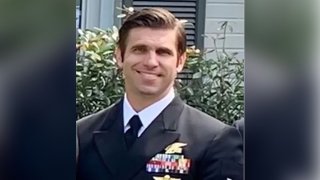 A decorated U.S. Navy Seal died over the weekend after a free-fall parachute training exercise in Arizona, officials said. 
Chief Special Warfare Operator Michael T. Ernst was pronounced dead at Banner University Medical Center following the military training in Marana on Sunday, the Naval Special Warfare Command said in a statement. 
It's not clear what happened during the exercise and the Navy is investigating the cause of the incident.
The Naval Special Warfare Command said "It would be inappropriate to comment further on the ongoing investigation until complete."
Ernst, of Massachusetts, was assigned to a Naval Special Warfare East Coast-based unit. 
Read the full story on NBCNews.com