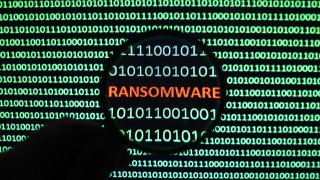 The FBI infiltrated and disrupted a major cybercriminal group that extorted schools, hospitals and critical infrastructure around the world, federal officials said Thursday.
The group, Hive, is one of the most prolific hacker gangs in the world, having received about $100 million in extortion payments, according to a November warning from the FBI, Health and Human Services and the Cybersecurity and Infrastructure Security Agency. As of Thursday morning, its website on the dark web showed a message saying it had been seized by an international law enforcement coalition, including the FBI and Justice Department.
The FBI said it gained access to Hive's computer networks in July 2022, acquiring decryption keys to more than 1,300 current and past victims, which helped prevent more than $130 million in demanded ransom money. Ransomware hackers extort victims by hacking into an organization, then either encrypting their files, rendering computers unusable, or stealing and threatening to leak those files. Previous ransomware attacks have resulted in the release of sensitive information about law enforcement officers and schoolchildren.
Read the full story on NBCNews.com