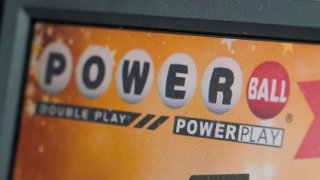 A single ticket in Washington state overcame steep odds Monday night to win an estimated $754.6 million Powerball jackpot.
The winning numbers were 05, 11, 22, 23, 69 and the Powerball 07.
A flurry of late ticket sales pushed the jackpot beyond its earlier estimate to $754.6 million at the time of the drawing, making it the fifth-largest Powerball jackpot and ninth-largest U.S. lottery jackpot ever won.
The $754.6 million prize is for winners who choose to take their riches through an annuity, paid annually over 29 years. Nearly all winners opt for cash, which is currently estimated at $407.2 million.
Those winnings also would be subject to federal taxes. Many states tax lottery winnings, too.
It was the first Powerball jackpot win since Nov. 19, 2022, when a ticket in Kansas matched all five white balls and the red Powerball to win a $92.9 million jackpot.
Five tickets — two in Main and three in New York — also matched all five balls to win $1 million and a ticket in Texas included the Powerplay option for a $2-million payout.
The game's abysmal odds of 1 in 292.2 million are designed to build big prizes drawing more players. That strategy certainly has worked recently, as someone in Maine won a $1.35 billion Mega Millions prize in January and a California player hit a record $2.04 billion Powerball jackpot last November. No one has claimed either of those prizes.
Powerball is played in 45 states, as well as Washington, D.C., Puerto Rico and the U.S. Virgin Islands.
Drawings are held each Monday, Wednesday and Saturday at 10:59 p.m. ET.
Copyright AP - Associated Press