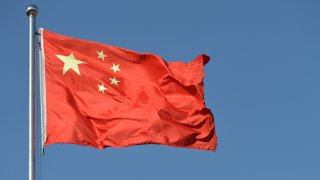 The government has been monitoring a suspected Chinese surveillance balloon that has been hovering over the northern U.S. for the past few days, and they have discussed shooting it out of the sky, according to two U.S. officials and a senior defense official.
"The United States government has detected and is tracking a high-altitude surveillance balloon that is over the continental United States right now," Pentagon spokesperson Brig. Gen. Pat Ryder told NBC News. "We continue to track and monitor it closely."
"Once the balloon was detected, the U.S. government acted immediately to protect against the collection of sensitive information," Ryder said. 
The high-altitude balloon was spotted over Billings, Montana, on Wednesday. It flew from the Aleutian Islands, through Canada, and into Montana. A senior defense official said the balloon is still over the U.S. but declined to say where it is now. 
Read the full story at NBCNews.com.