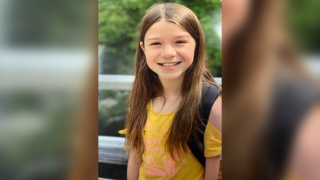 A 14-year-old boy was held on $1 million cash bond Wednesday in connection to the death of a 10-year-old Wisconsin girl whose body was found Monday.
The identity of the teen suspect was not said during a court hearing Wednesday afternoon before Chippewa County District Court Judge Benjamin Lane, who ordered attorneys to only refer to the suspect by his initials.
Iliana "Lily" Peters, 10, was found Monday morning after she went missing the previous day, according to Chippewa Falls police.
For more on this story, go to NBC News.