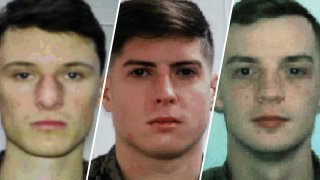 Three active-duty U.S. Marines were arrested and charged this week with breaching the U.S. Capitol on Jan. 6, 2021, the latest in a line of current or former members of the military associated with the riot.
The enlisted Marines – Cpl. Micah Coomer and Sgts. Joshua Abate and Dodge Dale Hellonen – are each facing four misdemeanor charges, including disorderly conduct in the Capitol building with the intent to impede Congress.
According to a sworn complaint by an FBI agent, the bureau learned about the three men after Coomer posted on Instagram photos of himself inside the Capitol with the caption, "Glad to be apart [sic] of history."
For more on this story, go to NBC News.