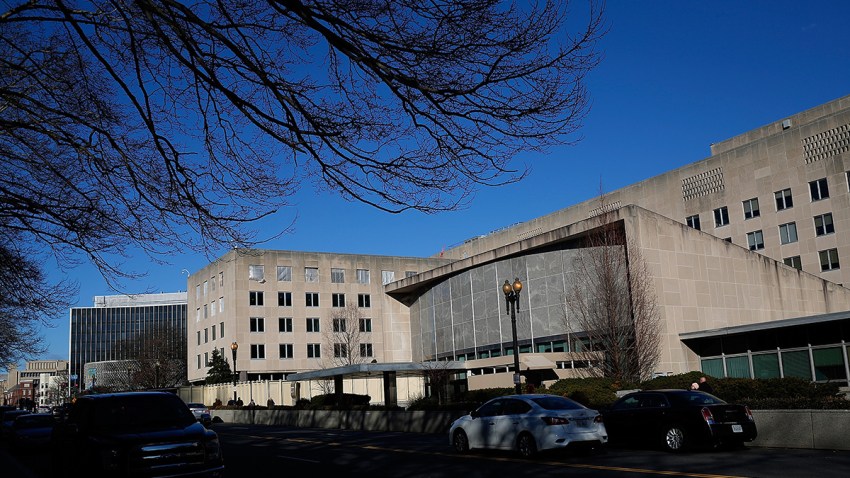 A company created by Cambridge Analytica, the data analytics operation that helped Donald Trump win the 2016 presidential election, has removed the U.S. State Department logo and the NATO logo from its website after questions from NBC News.
The SCL Group, a private British behavioral research company, featured the logos on its site and said that the State Department and NATO had "approved" the company's "methodologies."
The logos were taken down last week when NBC News reached out to the State Department. The SCL Group had not been given permission to use the logos on the site, as required, according to a department representative.

The company was given State Department contracts for its efforts to fight ISIS recruitment and taught behavioral change science at a NATO-affiliated training program.