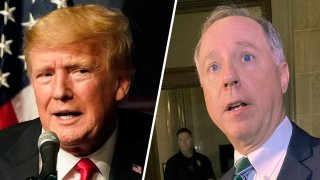 Wisconsin House Speaker Robin Vos said former President Donald Trump called this month and pushed him to try to overturn the results of the 20-month-old 2020 presidential election.
"He would like us to do something different in Wisconsin," Vos, a Republican, told Milwaukee's WISN in an interview that aired Tuesday.
Vos said Trump reached out to him "last week," after the Wisconsin Supreme Court issued a decision this month restricting the use of absentee ballot drop boxes in future elections.
For more on this story, go to NBC News.