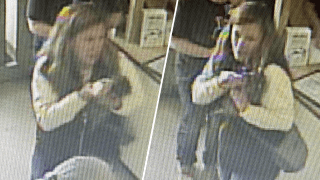 Maine wildlife officials say a possible crisis has been averted after a woman who brought a baby raccoon to a local Petco store earlier this week.
The woman brought the raccoon to the Petco store on Mt. Auburn Avenue in Auburn around 1:30 p.m. Tuesday seeking to have its nails trimmed. While she was waiting, wildlife officials said many people handled the raccoon and some even kissed it.
Once the store manager was alerted to the raccoon, they asked the woman with the raccoon to leave the store and contacted the Maine Centers for Disease Control and Prevention and the Maine Warden Service.
It is illegal to possess wildlife in Maine, and Petco does not trim raccoon nails, wildlife officials said.
As raccoons are one of the most common carriers of rabies in Maine, and can be fatal if left untreated, wildlife officials were initially concerned that employees and customers at the store might have been exposed. But they said in an update Friday afternoon that the raccoon tested negative for rabies, so those who came into contact with it at Petco don't need to seek treatment.