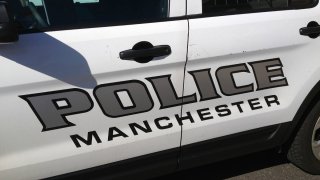 A woman was killed Friday evening in a pedestrian crash in Manchester, New Hampshire.
Police say they responded to the area of 435 Elm Street around 6:30 p.m. and found the pedestrian -- identified as a 64-year-old woman from Manchester -- had sustained fatal injuries. She was declared dead at the scene, according to authorities. Her name has not been released.
The driver, a 32-year-old, also from Manchester, was not injured, police said. The driver's name has not been released and it was not immediately clear if they would face any charges in the crash.
Anyone with information is urged to call the Manchester Police Department's traffic unit at 603-668-8711.
An investigation into the crash, which occurred near the Market Basket and not far from the SNHU Arena, is ongoing.